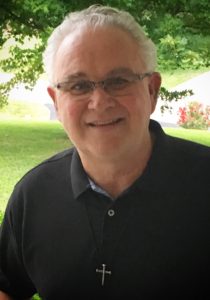 Really, there's no place like hope. Everyone needs hope to survive. Everyone needs a sense of belonging. At Harrisonburg First, everyone counts. Yes, you count. No matter what your age or background, we want you to find us to be a hope-filled family of friendly and caring people who genuinely want to know God and know you.
Harrisonburg First Church is not a building of brick and mortar.
We are a people of hope and love.
We are not at all about religion.
We are all about relationship.
We desire to be a people defined exclusively by…
our commitment to God,
our connection to one another,
and our compassion for the world.
In our presence, we pray that you will discover hope, love, and a sense of belonging. Our simple mission in seven words is: love God. life together. light your world. Our profound vision in one word is unity!
You are welcome, indeed. In the Name of Hope – Jesus, the Nazarene!
Pastor Kerry Willis & the Harrisonburg First family
Connect with PK:
on his Blog / on Twitter